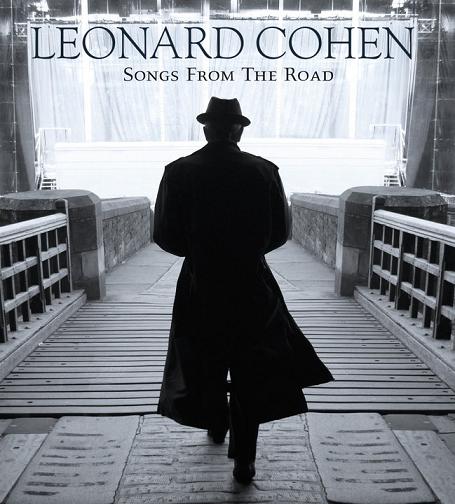 Leonard Cohen ha ido abduciendo corazones desde 1967 hasta nuestros días, diluyendo generaciones su voz en el tiempo se ha convertido en atemporal, como el viento.
Tras una larga ausencia volvió en 1999 y, ahora, recopila en un nuevo CD sus canciones más conocidas, tras su tour mundial. Su inglés canadiense, tan claro, te abre al mundo de la poesía de un idioma que todos hemos mamado pero no digerido, con absoluta y vocalizada claridad.
Song from the road, esa road que ha recorrido con entrega absoluta para penetrar por todos los oídos como un eco o una avalancha, es el título del nuevo CD con DVD's de sus actuaciones en directo y entrevistas, dirigidas por su hija Lorca Cohen, desde el backstage que saldrá al mercado el 14 de septiembre.
Doce canciones, claro está no puede faltar esa Suzanne, ese Bird on the wire, ese Lover, Lover, Lover o ese partisano o la arrasadora Avalanche.
Una joya de coleccionista, Hallelujah.
Thanks Leonard!

Los temas:
1. Lover, Lover, Lover (Ramat Gan Stadium, Tel Aviv, Israel, September 24, 2009)
2. Bird On the Wire (Clyde Auditorium, Glasgow, Scotland, November 6, 2008)
3. Chelsea Hotel (Royal Albert Hall, London, England, November 17, 2008)
4. Heart With No Companion (Oberhausen King Pilsener Arena, Oberhausen, Germany, November 2, 2008)
5. That Don't Make it Junk (O2 Arena, London, England, November 13, 2008)
6. Waiting for the Miracle (HP Pavilion, San Jose, California, November 13, 2009)
7. Avalanche (Gothenburg Scandinavium, Gothenburg, Sweden, October 12, 2008)
8. Suzanne (MENA Arena, Manchester, England, November 30, 2008)
9. The Partisan (Hartwall Arena, Helsinki, Finland, October 10, 2008)
10. Famous Blue Raincoat (O2 Arena, London, England, November 13, 2008)
11. Hallelujah (Coachella Music Festival, Indio, California, April 17, 2009)
12. Closing Time (John Labatt Centre, London, Ontario, May 24, 2009)
http://www.myspace.com/leonardcohenlegacy